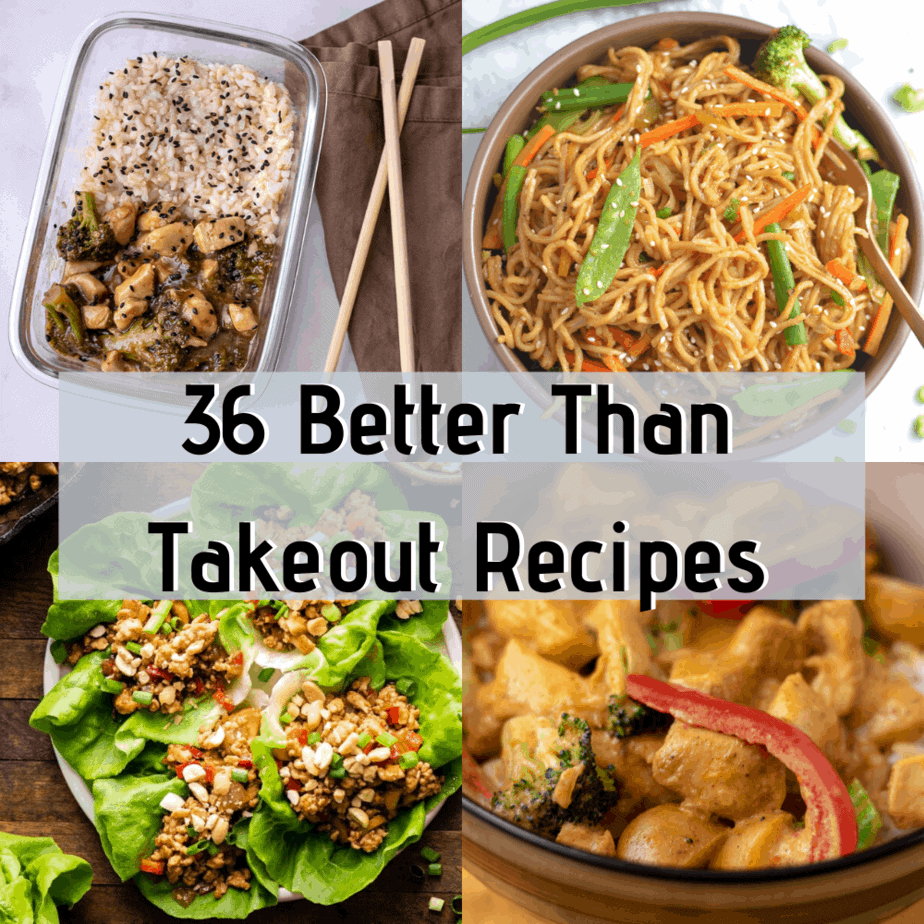 Cure your takeout cravings with these Asian inspired takeout recipes, copycat restaurant recipe and restaurant style recipes. These recipes are healthier, cheaper, faster and way easier than you think. Stay home and make these yourself tonight instead of getting delivery from your favorite restaurants.
Asian Inspired Takeout Recipes
These Asian inspired takeout recipes are way better than takeout! If you're trying to eat healthier, save money or your favorite place doesn't deliver, make one of these. All your Chinese restaurant style recipe favorites are here plus others to explore.
Copycat Restaurant Recipes
If your favorite restaurant doesn't deliver but you're craving their signature dishes, look no further. These are some of the best copycat recipes that are definitely better than driving and getting takeout. Homemade copycat restaurant recipes from Olive Garden, KFC and more.
Restaurant Style Takeout Recipes
All of these restaurant style recipes are what you'll usually find at pizza shops, fancy sit down restaurant and your local pub, but they don't always deliver. Stay home and cook tonight and make these better than takeout restaurant style recipes. Satisfy your pasta, sandwich and pizza cravings here!
Did you make any of these recipes? Let me know in the comments below!