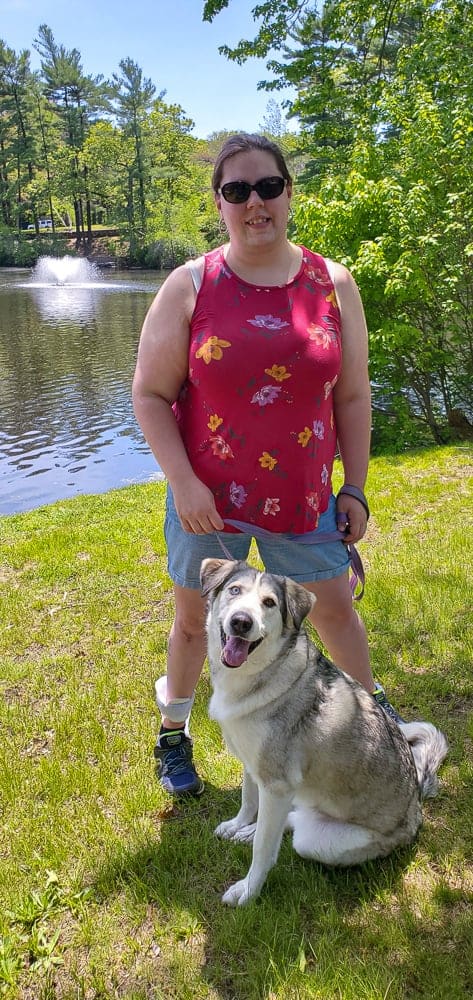 Hello!
My name is Sam and I'm the recipe developer and food photographer of Smack of Flavor. I make recipes that are straight forward, well tested and also really delicious. When developing recipes I'm looking to make them as flavorful as possible with plenty of details, tips and tricks about the method and ingredients and probably some cheese.
My coworker, Phoenix the rescue husky mix, keeps me company in the kitchen, helps me write blog posts and is always eager to be a taste tester (she's a big fan of cheese). I live with my boyfriend too in Massachusetts. He's a mostly willing taste tester and often is an enabler when I ask "do I need to add more cheese?"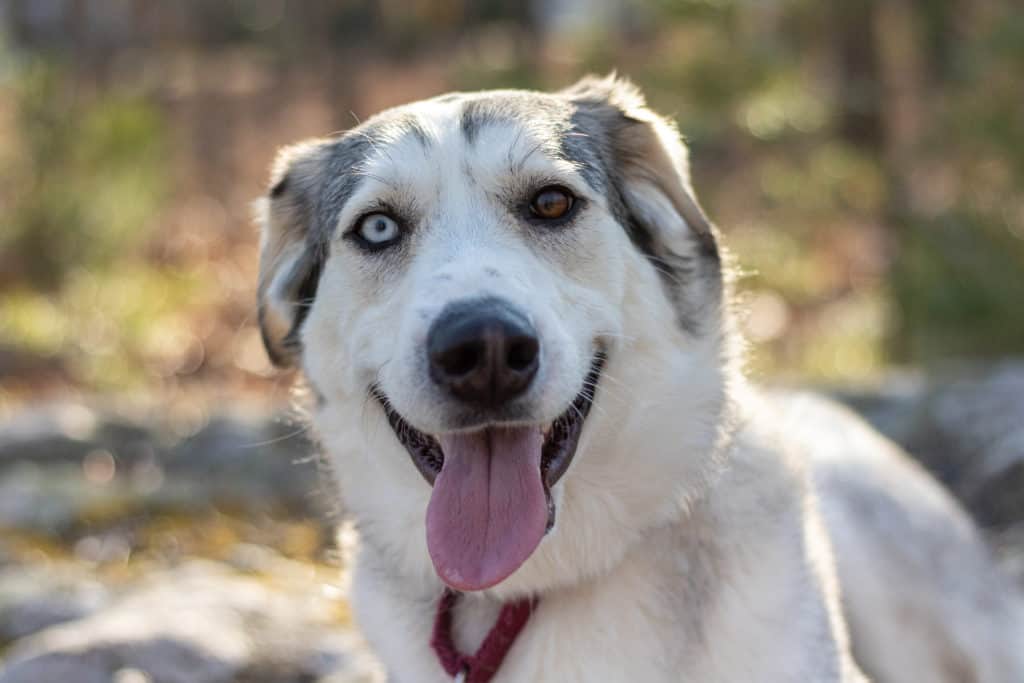 Recipe Testing
All recipes have been tested by me multiple times and I try to include plenty of details to help cooks of all skill levels. But please, if I've missed something or you need more details, feel free to reach out and ask.
I have always enjoyed being in the kitchen and creating food that I love for the people. My love language is feeding people flavorful food. I started this blog in 2018 to share my recipes and to inspire people to cook more often.
Things I Love
Cheese: specifically a nice aged gouda.
Baseball: I love nothing more than cooking on a Sunday and yelling at the Red Sox
Fall: It's my favorite season. If you've never experienced a New England fall, you need to.
My bullet journal: This is how I stay organized for my personal life, work and the blog
Feeding people: The ultimate reason why I love to cook so much is because it brings me great joy when someone enjoys something I've made.
Books: I always have one on me, you never know when you'll have a few extra minutes to read.
Things I Hate
Pre-shredded cheese: Listen, I get that it's easier. But it doesn't taste as good, it doesn't melt well and you're very limited in flavor profiles. Please buy a block of cheddar, shred it on a Sunday and you'll have it all week.
Recipes that use a lot of processed ingredients: I don't like spending 3 hours in the kitchen on a Wednesday making pizza dough and sauce from scratch. But I also don't want to use a lot of pre-made ingredients. I'm all about balance and using short cuts when it doesn't sacrifice quality.
Celery: It's weird stringy water.
Extra fluff: I'm all about efficiency and providing details about a recipe to help you, the reader, cook it well. You're reading the recipe to make the recipe, not to learn about how much this pesto recipe reminds me of my grandma.
I'd love to hear from you!
You can connect with me on social media or e-mail me directly at samantha(at)smackofflavor(dot)com.
You can follow me on Instagram where I share on stories about the recipes I'm testing, foods I'm loving or just my day to day life in the kitchen. I'm also on Twitter where I have food rants and question why I go to the grocery store at 12 on a Saturday. Pinterest is where I share my recipes as well as others for inspiration. Facebook is all about my latest and greatest recipes and other food related podcasts/recipes/videos I love. Come say hi!
My newsletter is full of my favorite recipes and other tips and tricks in the kitchen and you can sign up below
Thank you for coming to say hi. I hope you learn something from new from my recipes and get to share them with your favorite people.