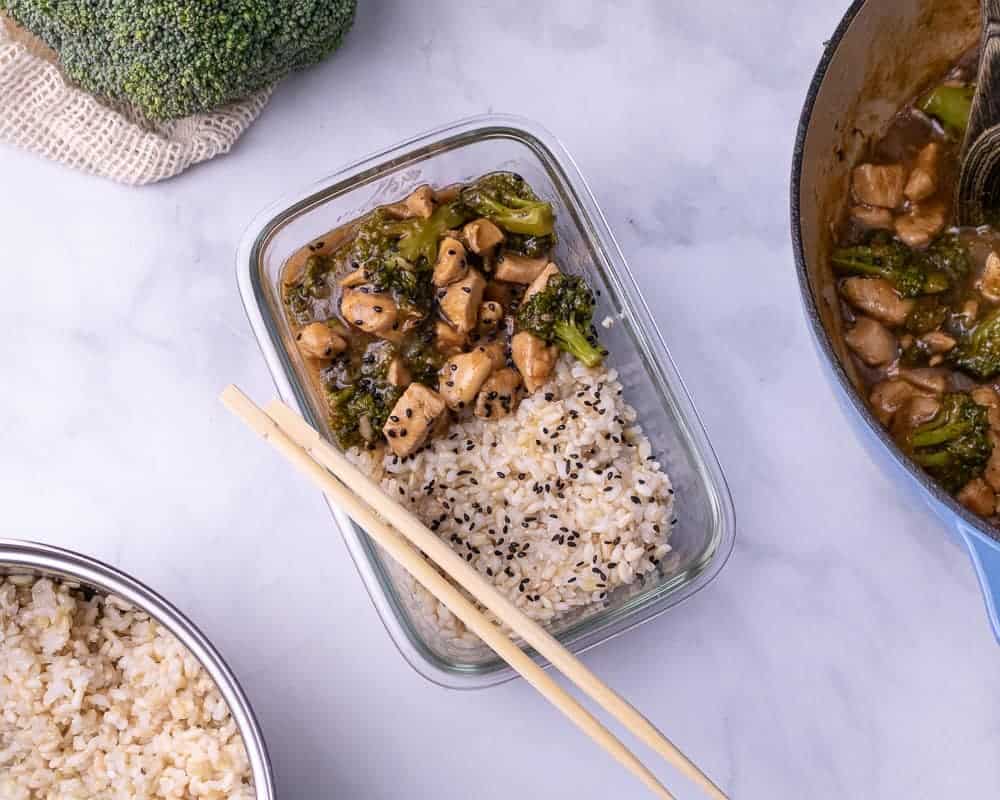 Tips and Tricks
How many servings does this make for meal prep? This is perfect for 3 days of meal prep. This recipe doubles really well though! So feel free to add more veggies/chicken or rice as needed to use up all the sauce.
Can you make this for dinner instead of meal prep? Yes, we eat this for dinner often as well as using it for lunch meal prep. It's an easy stir fry recipe that comes together quickly on a weeknight.
How do you reheat this recipe? You can reheat this in the microwave until warmed through. Make sure you start out with a minute or so and stir to ensure it is warmed through.
How do you store chicken and broccoli with oyster sauce? The best way to store this meal prep is in an airtight container in the fridge for up to four days.
Substitutions
Can you substitute chicken thighs? You can substitute chicken thighs for the chicken breasts but ensure they are boneless and skinless. Otherwise, treat them the same.
Can you substitute shrimp for the chicken? Yes, the cook time will be less. Make sure the shrimp are raw, peeled and deveined if you using those instead of chicken.
What other vegetables can you add? Use whatever looks good and is in the house. Broccoli is a classic but you can easily substitute cauliflower, peapods, carrots, bell peppers, onions or mushrooms. Be sure to adjust cooking time accordingly.
Can you use frozen broccoli? Yes, I'd add it after the chicken instead of before. Warm it up in the sauce and it should be perfect.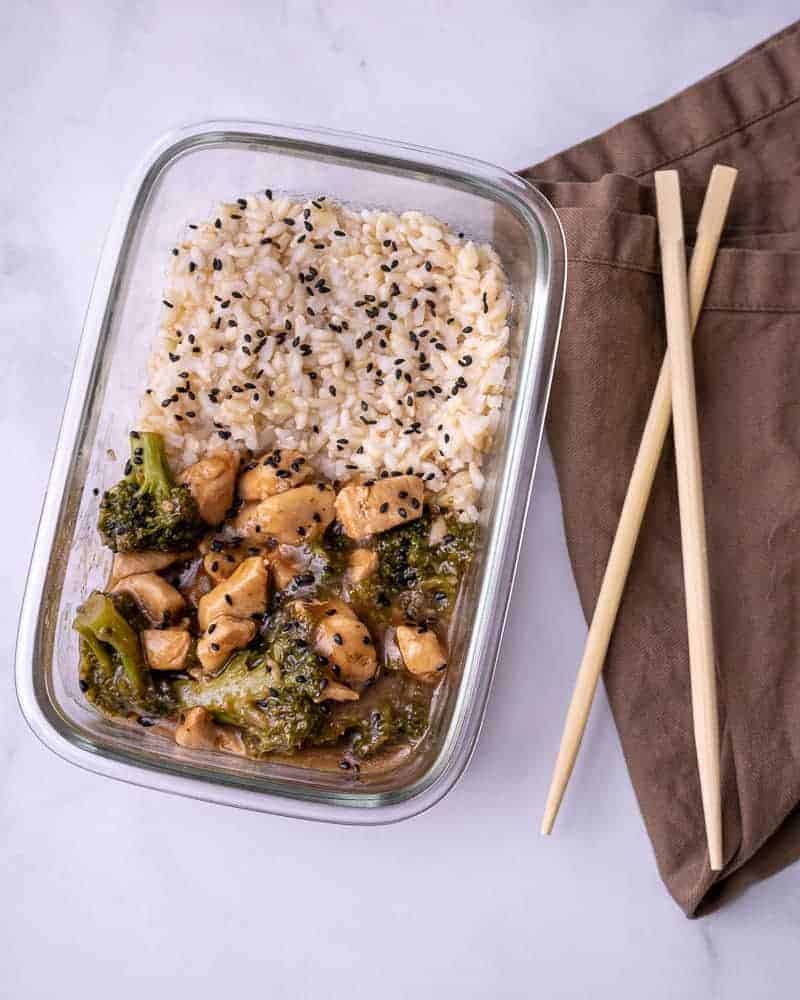 Ingredients
Where do you find oyster sauce? You can buy oyster sauce at most regular grocery stores, probably near the soy sauce in the Asian/International section.
What's the best brand of oyster sauce to buy? I prefer Lee Kum Kee for my oyster sauce, both the panda brand or premium will work in this application. If you can't find that brand, Kikkoman is another option.
I bought oyster sauce, but I'm not sure what else to use it for? One of the best things about oyster sauce is that it lasts a long time in the fridge! It can be used in a lot of Asian inspired dishes. I like to use it in my fried rice!
What's the best type of rice to use for this recipe? I like brown rice with this recipe but you can easily use any rice you have on hand like white rice, jasmine rice, cauliflower rice or another type of grain like quinoa.
What's the best type of stock to use? I prefer to make my own chicken stock from a roasted chicken but store bought will work in a pinch.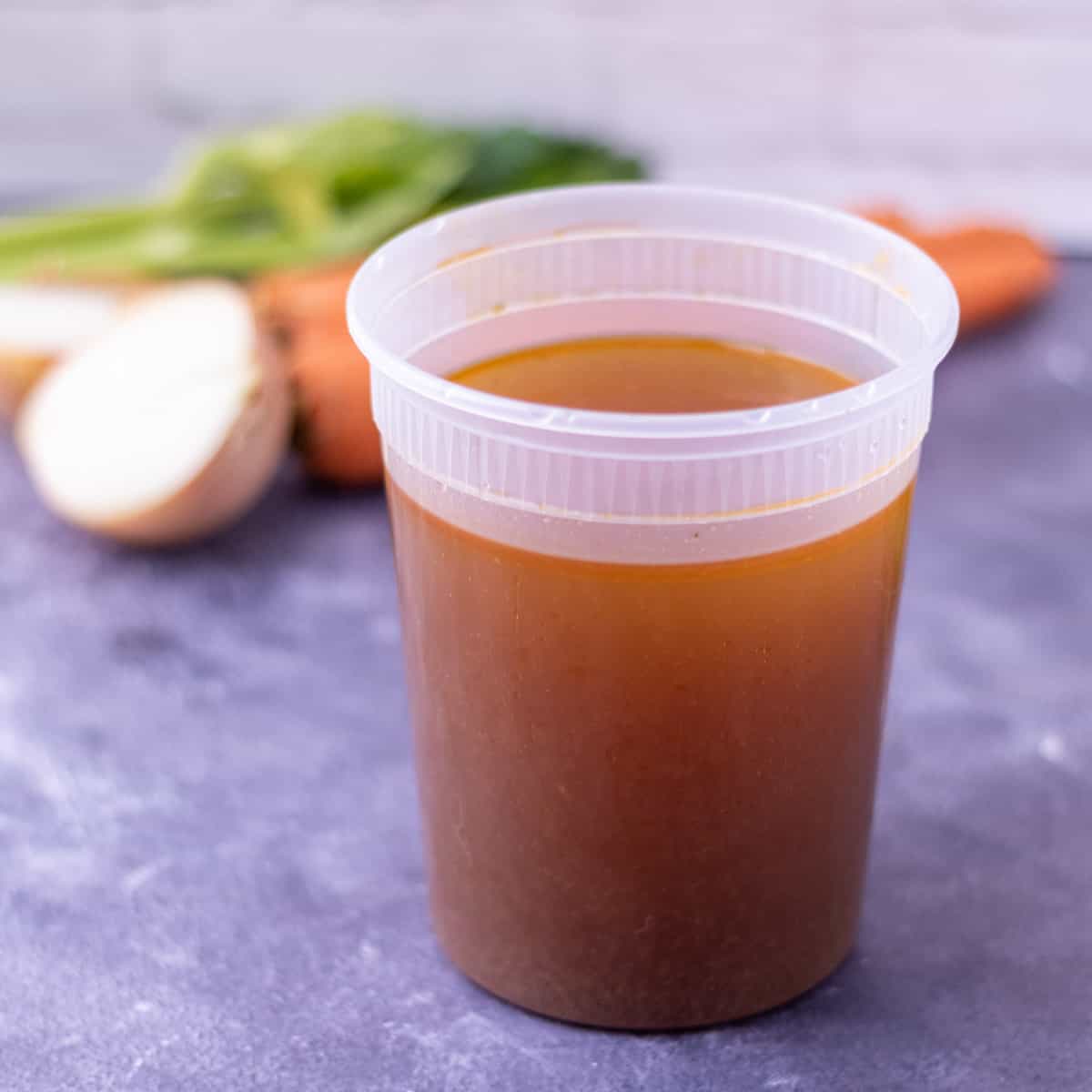 Method
How do you cook rice for this recipe? The best way is to follow the instructions on the back of the container, because each type of rice is a little different. I like to make my rice in the pressure cooker or on the stove top.
You May Also Like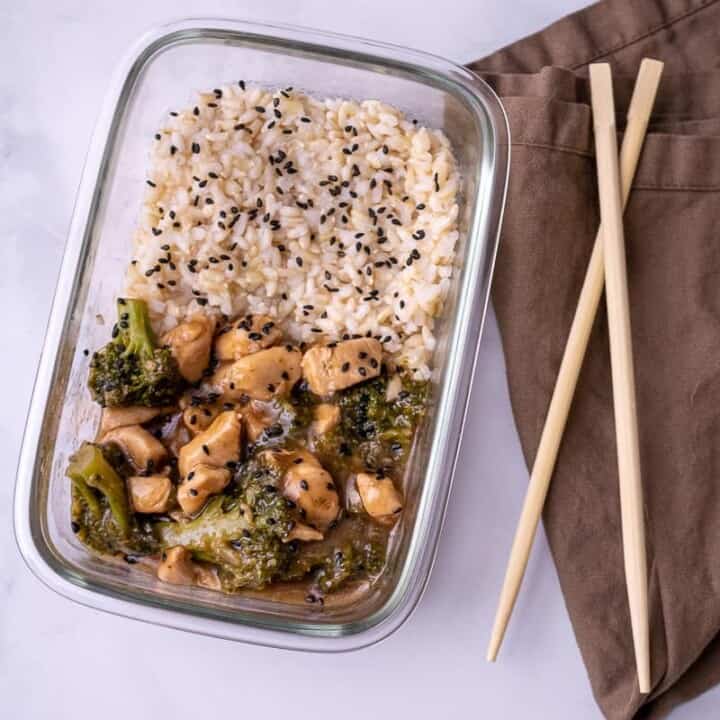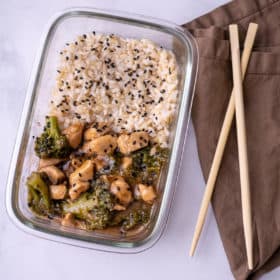 Chicken and Broccoli with Oyster Sauce Meal Prep
This easy Chinese chicken and broccoli stir fry recipe is perfect for meal prep for either lunch or dinner. Chicken and broccoli with oyster sauce goes great over rice; brown rice, cauliflower rice or quinoa.
Print
Pin
Save
Saved!
Ingredients
1

cup

uncooked rice

1

large head of broccoli

chopped

2

tablespoons

vegetable oil

¾

lb

boneless skinless chicken breast

chopped

Kosher salt to taste

Freshly ground black pepper to taste

½

cup

oyster sauce

½

cup

broth

chicken, vegetable or beef will work

1 ½

tablespoon

fresh ginger paste

or freshly grated ginger

1 ½

tablespoon

garlic paste

or freshly grated garlic

1 ½

tablespoon

sesame oil

2

teaspoons

white sugar

2

teaspoons

soy sauce

2

teaspoons

cornstarch

1

tablespoon

cold water

Sesame seeds

optional
Instructions
Cook rice according to instructions. While rice is cooking, start the stir fry.

Preheat a dutch oven (or other large pan with high wallover medium heat.

While preheating, chop broccoli into bite-sized florets and chicken into bite size pieces.

Once the pan is preheated, add in vegetable oil and broccoli. Saute for 3-4 minutes and stir occasionally until florets are bright green in color.

Add in the chicken and season with salt and pepper. Saute for 3-4 minutes and stir occasionally until chicken is cooked through.

While the chicken is cooking, mix together the oyster sauce, broth, ginger, garlic, sesame oil, sugar and soy sauce in a medium mixing bowl or large mason jar and set aside.

In a small mason jar or small container with a lid, combine cornstarch and cold water. Shake well to form a slurry. Set aside.

Once the chicken is cooked, add in the sauce and stir to coat the broccoli and chicken. Allow the sauce to come to a simmer and add in the cornstarch slurry.

Stir to mix the sauce well and allow it to simmer for at least 2 minutes until thickened.

Whether eating this immediately or for meal prep, portion out rice and top with chicken and broccoli. Sprinkle sesame seeds for garnish.

To reheat, microwave for one minute, stir and then microwave for another minute or until warmed through.
Notes
If using frozen broccoli, add broccoli with the sauce, after the chicken is cooked. Make sure broccoli is warmed through before adding cornstarch.
This works well as a weeknight dinner or meal prep for lunch.
Chicken thighs can be substituted for chicken breast. Ensure they are boneless and skinless.
If you want to make your own stock, I make my own with this recipe.
Join our Discord Server!
Chat about the monthly theme, get recipe troubleshooting and post what you made for dinner and engage with the community!