5 Essentials - Freezer Staples
Freezer essentials can save you from order take-out or running to the store again after work tonight. When you have a well stocked freezer you always have the ingredients on hand to whip up a quick and easy meal. These are my top five freezer must haves that you can always find in my freezer.
Easy Protein
This is usually frozen shrimp. They are quick to defrost and cook really quickly. Plus they are great in a variety of recipes from Mexican inspired (hello shrimp tacos) to pasta (garlic shrimp pasta anyone?) to Asian inspired (shrimp fried rice). Try this One Pot Garlic and Parmesan Shrimp dish that cooks in less than 10 minutes.
Not into seafood? Try always having cut up chicken breasts or thighs on hand in the freezer. Already cut up chicken will defrost faster and save you prep time! Protein is good to always have on hand so you can always make a fulfilling meal and aren't hungry two hours later.
Pomodoro Sauce (or any red sauce)
I like to make a big batch of pomodoro sauce and portion it out for impromptu pizza or pasta nights. You can easily double a batch of your favorite bolognese or anything in between. Homemade sauce is always better than jarred, but I don't always have time to make an all day bolognese or even an hour pomodoro. With already cooked and portioned out sauce you can make these Stove Top Italian Meatballs even quicker.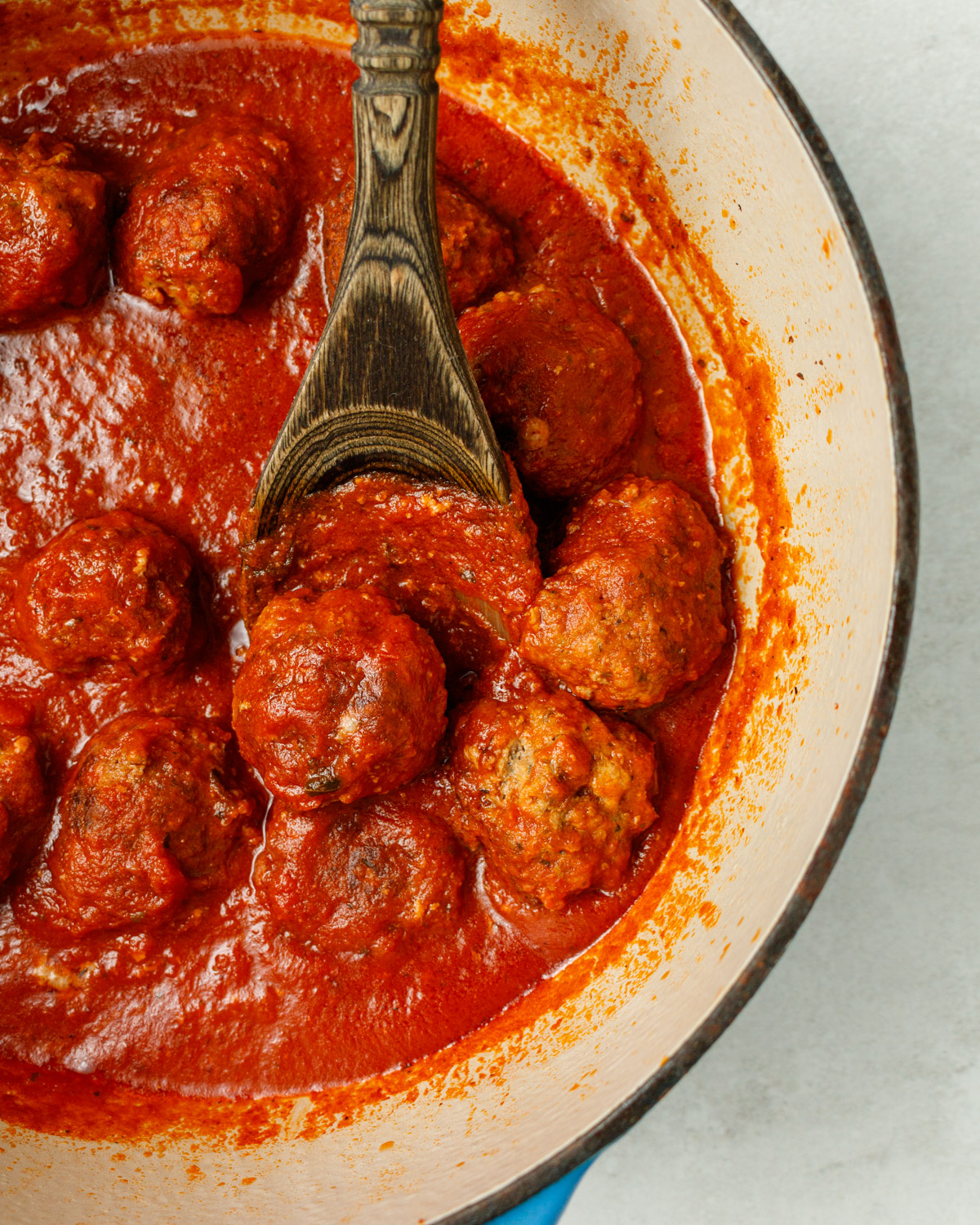 Cheese Rinds
You know how I always talk about how much I love parmigiano reggiano? Well it is delicious, it lasts a long time in the fridge and you can use the whole piece of cheese. You know that rind that is hard to grate? Save it in the freezer and next time you make a sauce (like pomodoro) throw it in there! It adds a subtle cheesy flavor. Plus it makes me feel less bad about buying more expensive cheese because I'm able to use the entire thing. Also good for some added flavor in broths or soups.
Bread (or rolls)
Because we are a family of two (plus Phoenix!) we often don't use an entire loaf of bread or package of rolls. Luckily, bread freezes really well and defrosts easily and quickly. I'll buy a loaf for grilled cheese and then freeze the rest. Since we always have cheese in the house, it's easy to defrost that second half of a loaf from the freezer and make a quick lunch, dinner or just a cheesy snack. I do the same thing with onion rolls for chicken sandwiches, hamburger rolls, sub rolls or even English muffins.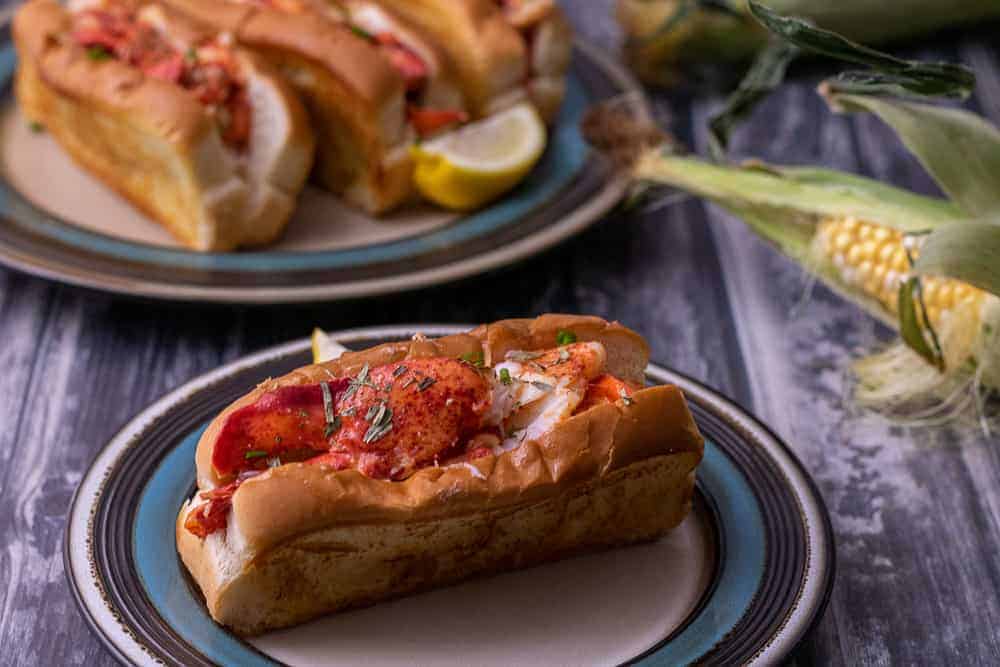 1 Freezer Ready Meal
This is kind of generic but it depends on what you or your family likes to eat. This can be something that's already cooked like pulled pork and you just add it to a salad or a sheet pan of lasagna that just needs to go into the oven. Sometimes you want home cooked food but just don't have the ambition. The best way to avoid take out is when you're making dinner, prep double or cook double and freeze it. I do this with pulled pork, meatballs, buffalo chicken or already prepped burrito bowls. I've seen people do this with pizzas, enchiladas, soups. The sky is the limit. The key is to make sure that if you use it, you replace it!
Did I leave something out?
What's always in your freezer? Comment below and let me know!
You May Also Like