If there is one thing you need to know about me, it's how much I love cheese. I love to eat it by itself. I love to cook with it. I love to talk about. It's probably my favorite food.

I was fortunate enough to host a cheese party in November, sponsored by Wisconsin Cheese. My friends and I got to taste test 5 massive blocks of cheese, Sartori Black Pepper BellaVitano, Roth Buttermilk Blue, Marieke Gouda Foenegreek, Widmer's 4 Year Cheddar and Pleasant Ridge Reserve by Uplands Cheese.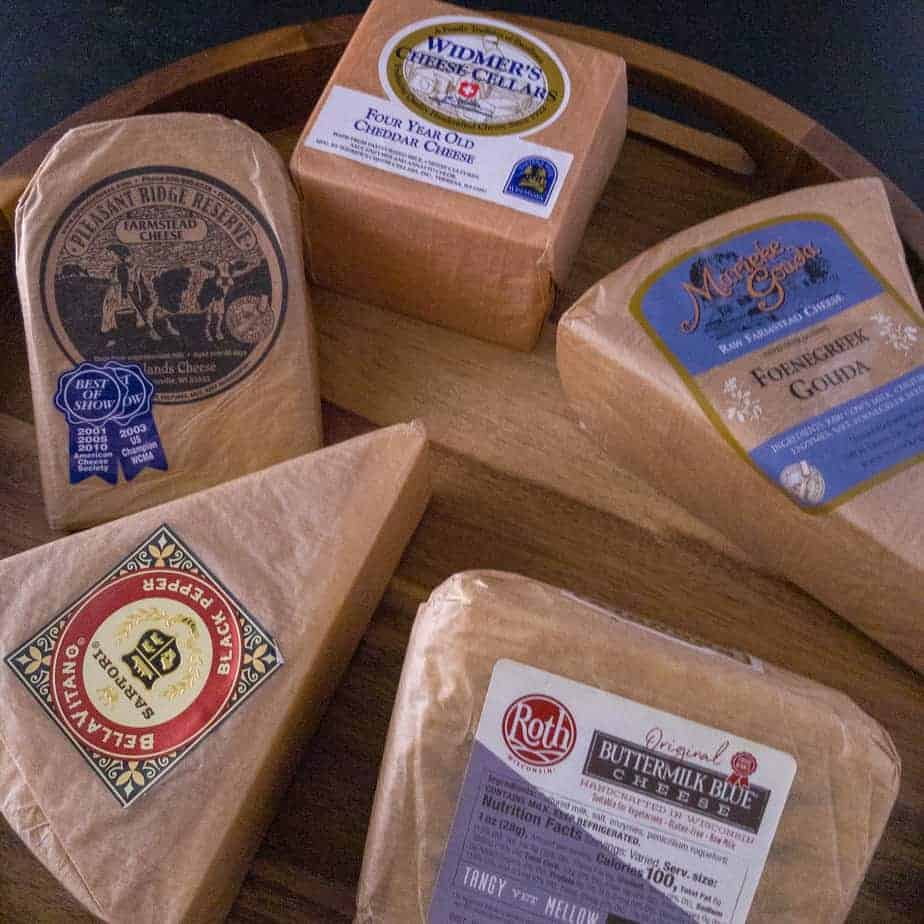 I invited 8 friends over to help me decide which one was the best, and it was definitely a hard choice. All 5 of the cheeses were delicious but the crowd favorite was the Marieke Gouda followed closely by the Sartori Black Pepper BellaVitano.

But of course you can't just have cheese! You need meats, fruits, veggies, honey and drinks to make it a party. I created a "suggested pairings" list for each cheese including drinks to bring out the specific flavors of each cheese. Ultimately, this was nice to have, but all my guests basically said "everything is delicious"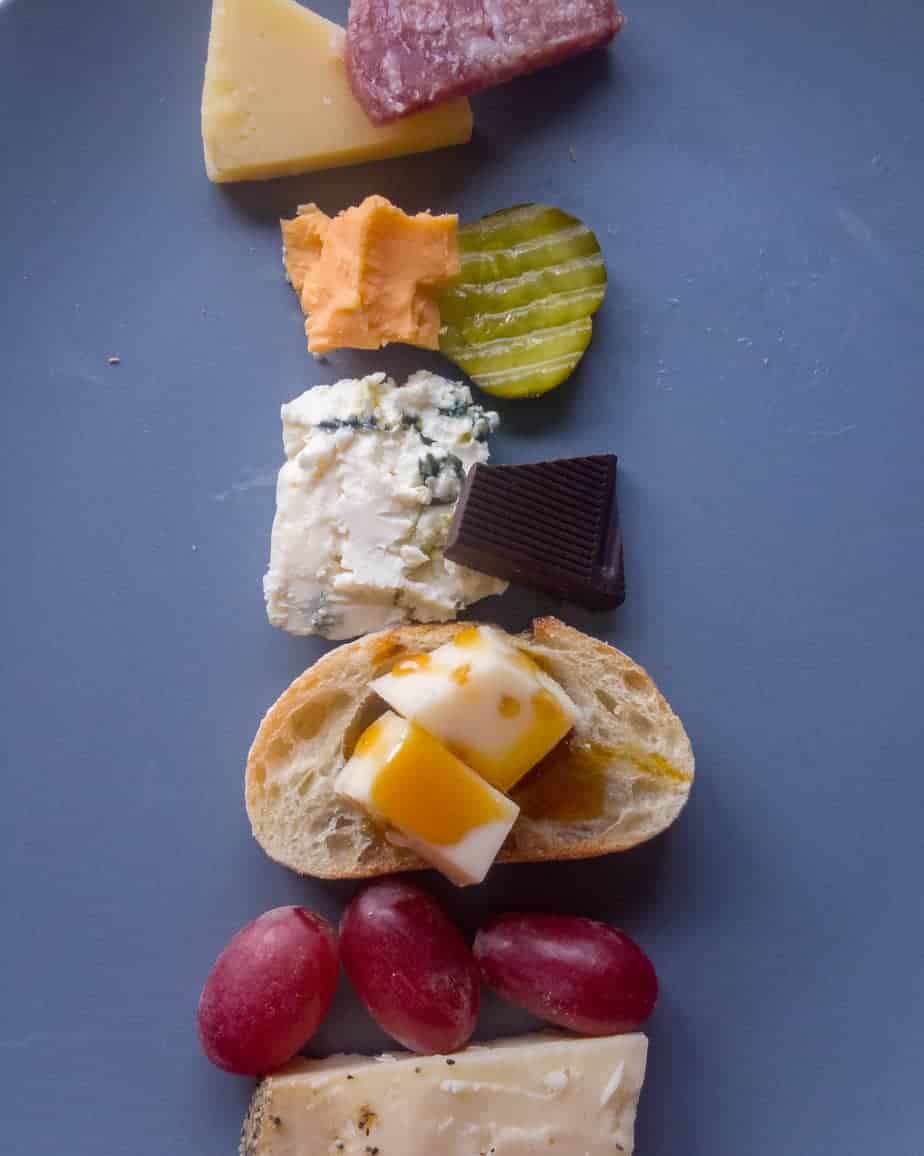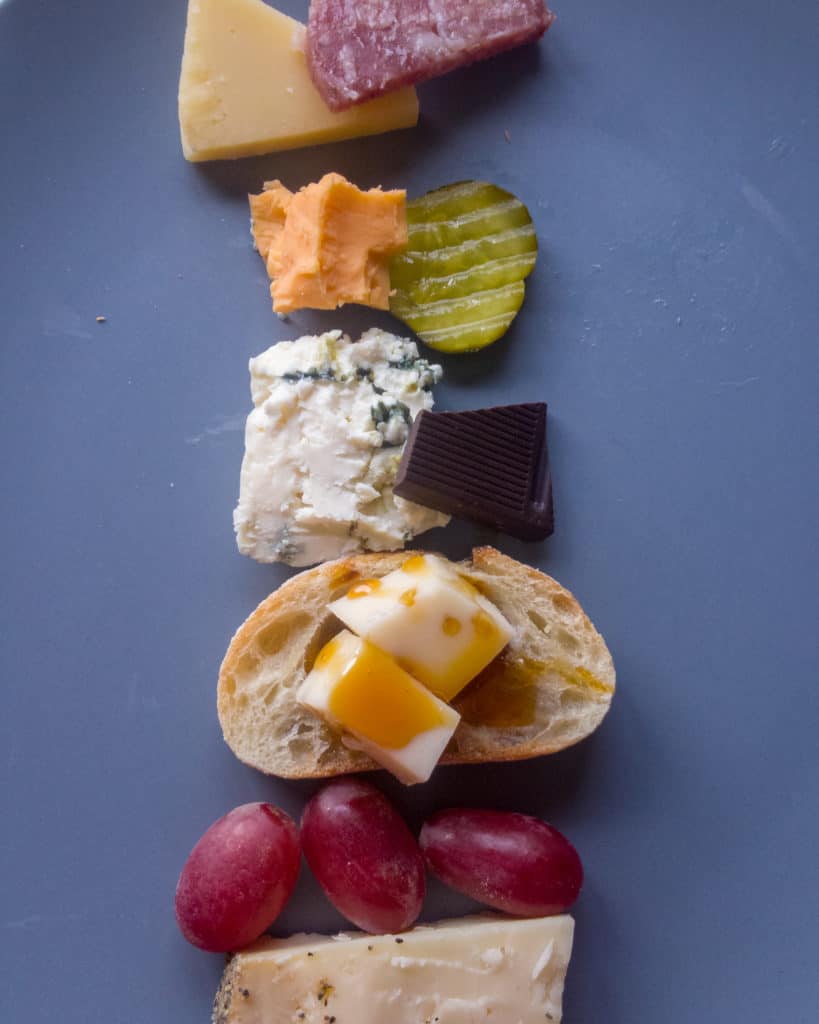 Top to bottom: Pleasant Ridge Reserve, Widmer's 4 Year Cheddar, Roth Blue Cheese, Marieke Foenegreek Gouda and Sartori Black Pepper BellaVitano
You can't host a party by yourself, so I enlisted some help. One friend brought over a beautiful veggie platter with two types of hummus and a bacon ranch dip. It was great to have something a little lighter to snack on between bites of cheese. Another friend smoked some Italian sausages which were a big hit with all the cheeses. Freshly smoked sausages added a nice balance to the spread next to the salty cured meats.

If you're looking to find more about the individual cheeses, check out https://www.wisconsincheese.com/ for all your cheese pairing needs. Most of the cheeses are found even out here in Massachusetts! Whole Foods is your best bet, but I've seen the Roth and Sartori at Wegmans and Roche Brothers.

Other ambassadors all over the US have been selected to be Wisconsin Cheese Ambassadors as well! If you want to see what other people's parties looked like, check out the hashtag #cheeselandia on Instagram!

[mc4wp_form id="88"]