Air fryers are a popular appliance that are basically small table top convection ovens. Air fryers are great for smaller families, couples and single people since they are typically on the smaller side. They can revive soggy fried food, pizza, frozen foods and do well with seafood like tilapia!
Air fryers preheat quickly and don't heat up your entire kitchen, making them great in the summer or a warm climate. I love to make these air fryer zucchini fritters in the summer as a snack or meal. No one wants to stand in a hot kitchen.
Another reason air fryers are great are for people who can't lift heavy pans on and off the stove or in and out of the oven. Also, many recipes in the air fryer don't have long active cooking time so if someone has a hard time standing while cooking this could help! Most recipes allow you to preheat, put in the food and then walk away for a bit while it cooks. You may have to shake the food or flip it but you can usually sit down between steps. Air fryers could make cooking more accessible to some people with disabilities.
Can I Put This in My Air Fryer?
Can you put aluminum foil in the air fryer? Yes, you can put aluminum foil in your air fryer. Make sure you have something weighing down the aluminum foil or it'll fly around the air fryer. I use it to line the tray on the bottom (but make sure there can still be air flow!) or to wrap up food. Air fryer cajun salmon foil packets are an easy to clean up recipe using aluminum foil.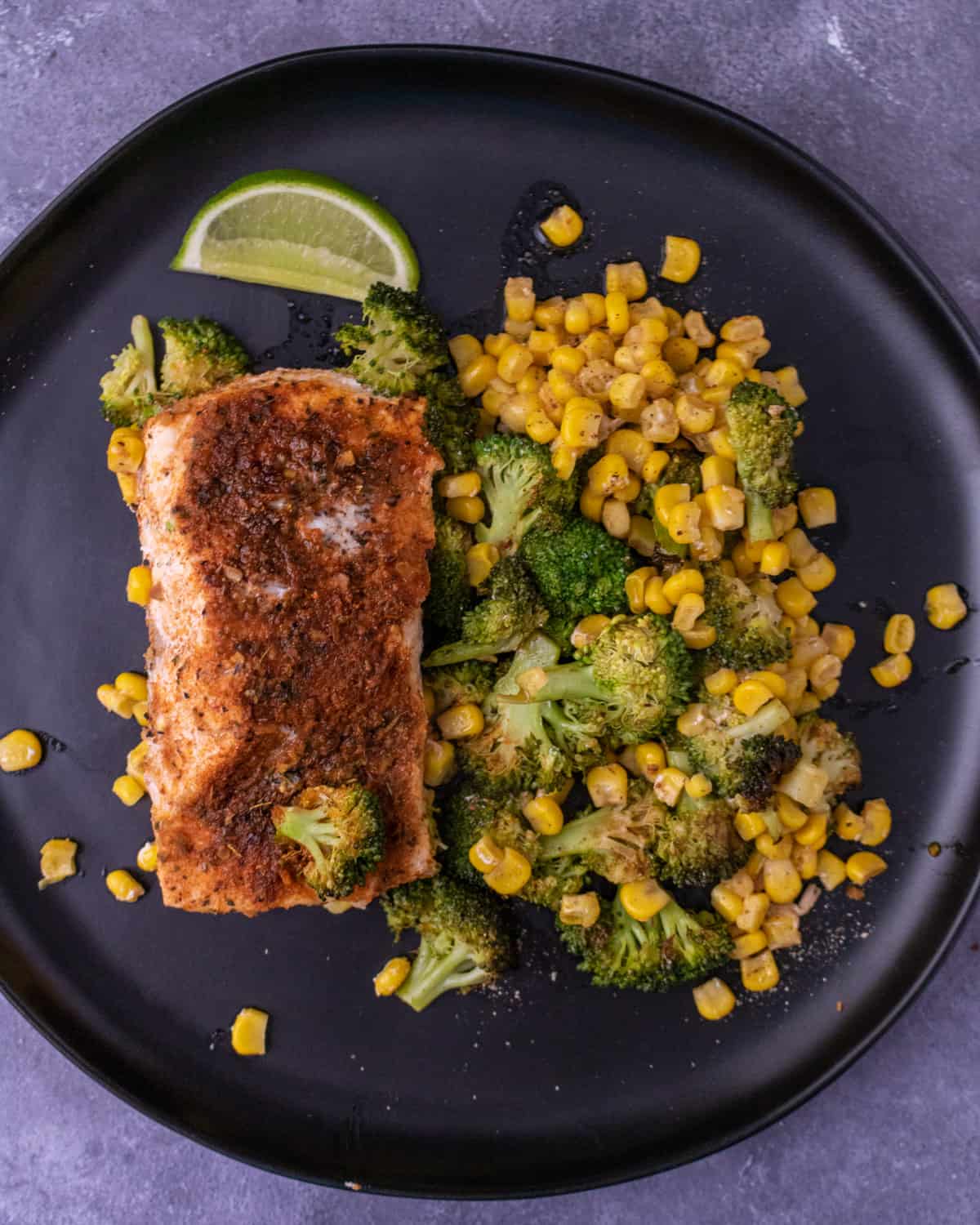 Can you put parchment paper in the air fryer? Parchment paper is safe to put in the air fryer as long as your air fryer is set to a temperature lower than 450 F. I do not recommend adding parchment paper to your air fryer if you have nothing weighing it down as it will blow around. When it blows around it can get stuck on the coil and burn. Avoid putting parchment paper in the air fryer while you preheat. It's perfectly safe as long as there is food on it!
Can you put wax paper in the air fryer? No, you should never put wax paper in the air fryer as it will melt. Wax paper is meant for room temperature or cooler and should never be heated up.
Do you put oil in the air fryer? Unlike a traditional deep fryer, you do not put oil in the air fryer. You can spray or toss your food in oil to get it to brown better. I recommend using an oil sprayer (specifically with no other ingredients in it!) or tossing your food in oil in a mixing bowl.
Can you put a cake pan in the air fryer? If your cake pan is oven safe, it can go in the air fryer. Make sure it fits in the basket or on the tray, doesn't block all the air flow and sits level.
Types of Food to Cook in Your Air Fryer
What are the best foods to put in your air fryer? There are a lot of foods that are great in the air fryer. Most things you normally bake, roast or pan sear should go great in an air fryer. For example, frozen fried food, steak, scallops, garlic bread or vegetables like green beans. Foods that you are looking to brown, sear, get crispy or roast are foods that should be good in the air fryer!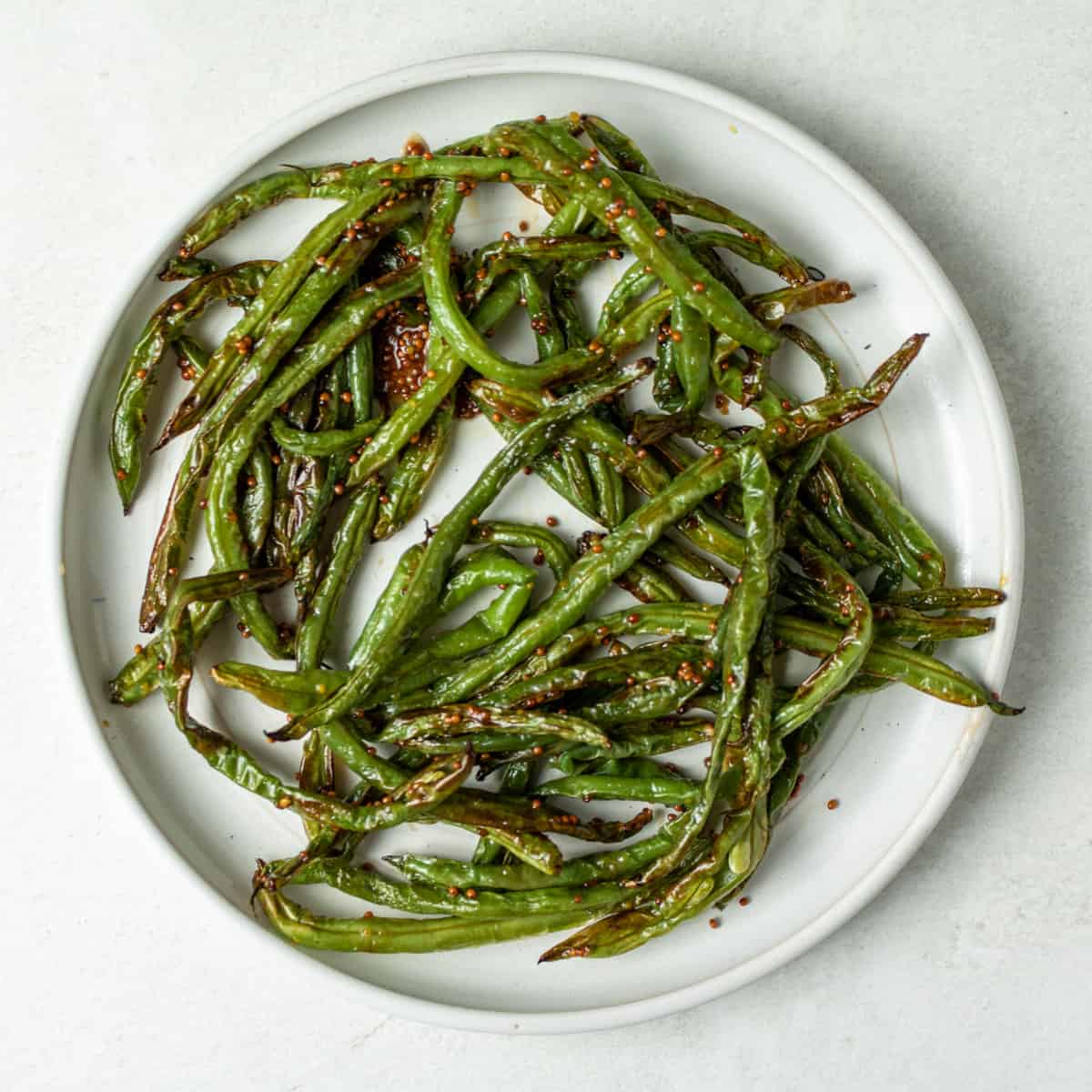 Can you put raw meat in the air fryer? Or is it only good for frozen food? Frozen food might be your first thought when you think of an air fryer but I love to cook my fresh proteins too. Yes, you can put raw meat in and cook it just as well if not better than the grill, stove or oven. Steak, chicken thighs, seafood, pork and any other raw protein you can think of can be cooked in the air fryer! It heats evenly and there is less active cooking time for most recipes.
Can you put frozen food in the air fryer? Frozen food like frozen fries, pizza rolls or chicken tender go really well in the air fryer. Sometimes you have to flip them to cook evenly. I use an instant read thermometer (affiliate link) to check that the food is done, look for 165 F internally. I find that frozen food heats faster and better in the air fryer than the oven or microwave, plus the texture is way better.
What foods shouldn't go into your air fryer? The air fryer can do a lot of things and some of them may surprise you. However, there are some things that you just shouldn't cook in the air fryer. Anything that uses a wet cooking method shouldn't go into the air fryer. Kind of think of it as the opposite of a slow cooker, braiser or pressure cooker. Soup, braised short ribs, pot roast or stew would not work in an air fryer. Wet foods that you want to stay wet should not be put in the air fryer.
I'd also avoid anything that is too light and may fly around the air fryer. Things like spinach or leafy greens may burn and get caught in the coil.
Can you reheat leftovers in the air fryer? I love to reheat leftover sandwiches, pizza or fried food in the air fryer. I start with 350 F for about three minutes, it goes surprisingly quick. This saves leftover fried food (like fries or onion rings!) and also keeps bread from getting hard on sandwiches. Heat in a single layer and check often.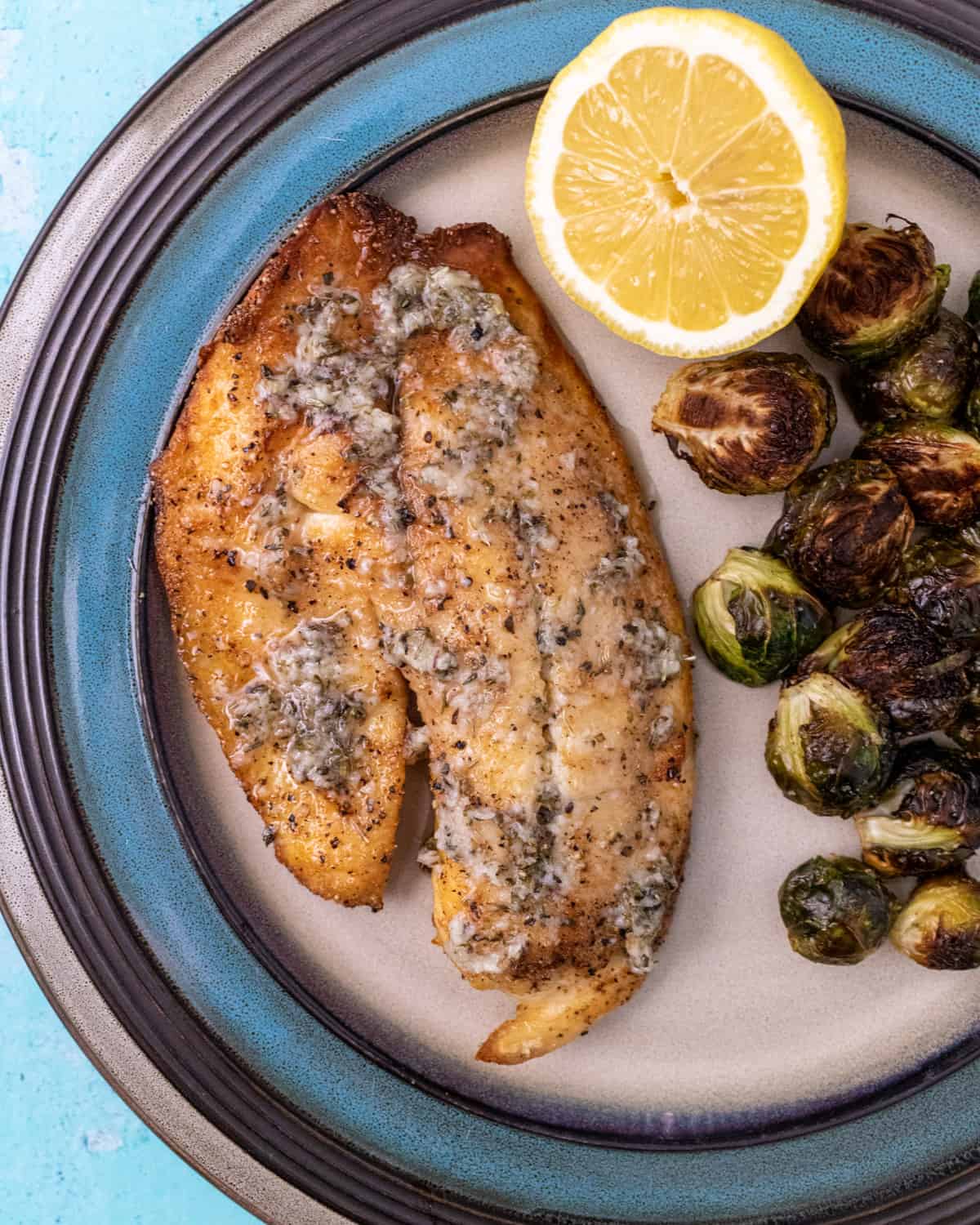 Tips and Tricks
How does an air fryer work? I am not an engineer but an air fryer works by having a heating coil on the top and fans to circulate the hot air around the inside basket and food. The hot air is what cooks the food.
Air Fryer vs Deep Fryer, what are the differences? In my opinion both have pros and cons. Air fryers use less oil, preheat quickly and are temperature controlled. However, for some foods, you may get a better result in a deep fryer. For everyday use, I go for the air fryer because there is less clean up involved (not needing to dispose of hot oil!) and it's definitely faster. For special occasions or for foods using a wet batter, I still opt for deep frying!
What are the disadvantages of an air fryer? A lot of the air fryers I've seen are fairly small. You can get a larger one but it will then take up more room on your counter. Since they can be on the smaller size, some recipes need to be made in batches. This can take awhile if you're making a lot of something or have a large family.
As stated above, you can't make everything in them. They have a lot of uses but you can't make anything that uses a wet batter or wet cooking method in them. Since air fryers cook foods faster (typically) some things can burn easily so it's best to keep an eye on anything with higher sugar content or thin layers.
How do you stop food from flying around in the air fryer? You need to weigh it down. This can be a challenge since you don't want to cover the food or it won't get brown or cook. For air fryer grilled cheese I use tooth picks! If I'm looking to melt cheese onto bread or a burger I press it down and hope it sticks to the base of the food. Another option is to preheat the air fryer empty and then place the cooked burger and cheese in there together and just let the residual heat melt the cheese.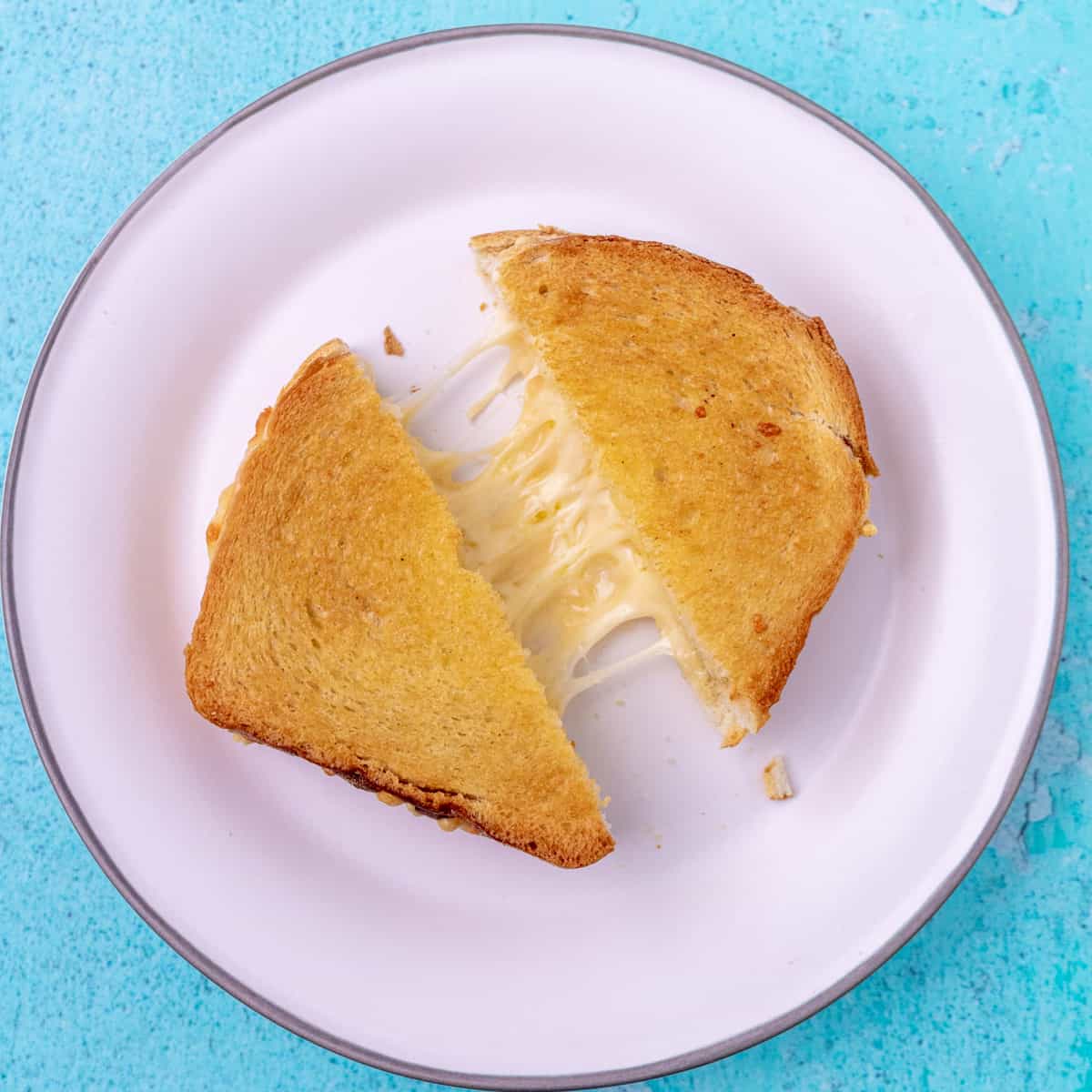 Are air fryers dishwasher safe? Read your instructions, but probably only the tray or basket is dishwasher safe. DO NOT put any electronic parts into the dishwasher. I found that with my first air fryer the nonstick coating started to come off when it went through the dishwasher so I stopped putting it in there. The instructions may say dishwasher safe but I typically wash it by hand.
Air Fryer Method
Do you have to flip food in the air fryer? Not all food but a lot of food does better if you flip or stir it. The heating unit on (most) air fryers is on the top. If you don't flip or stir the food you can end up with an overcooked top and undercooked bottom. For example,air fryer parmesan chicken cooks more evenly when you flip it half way through.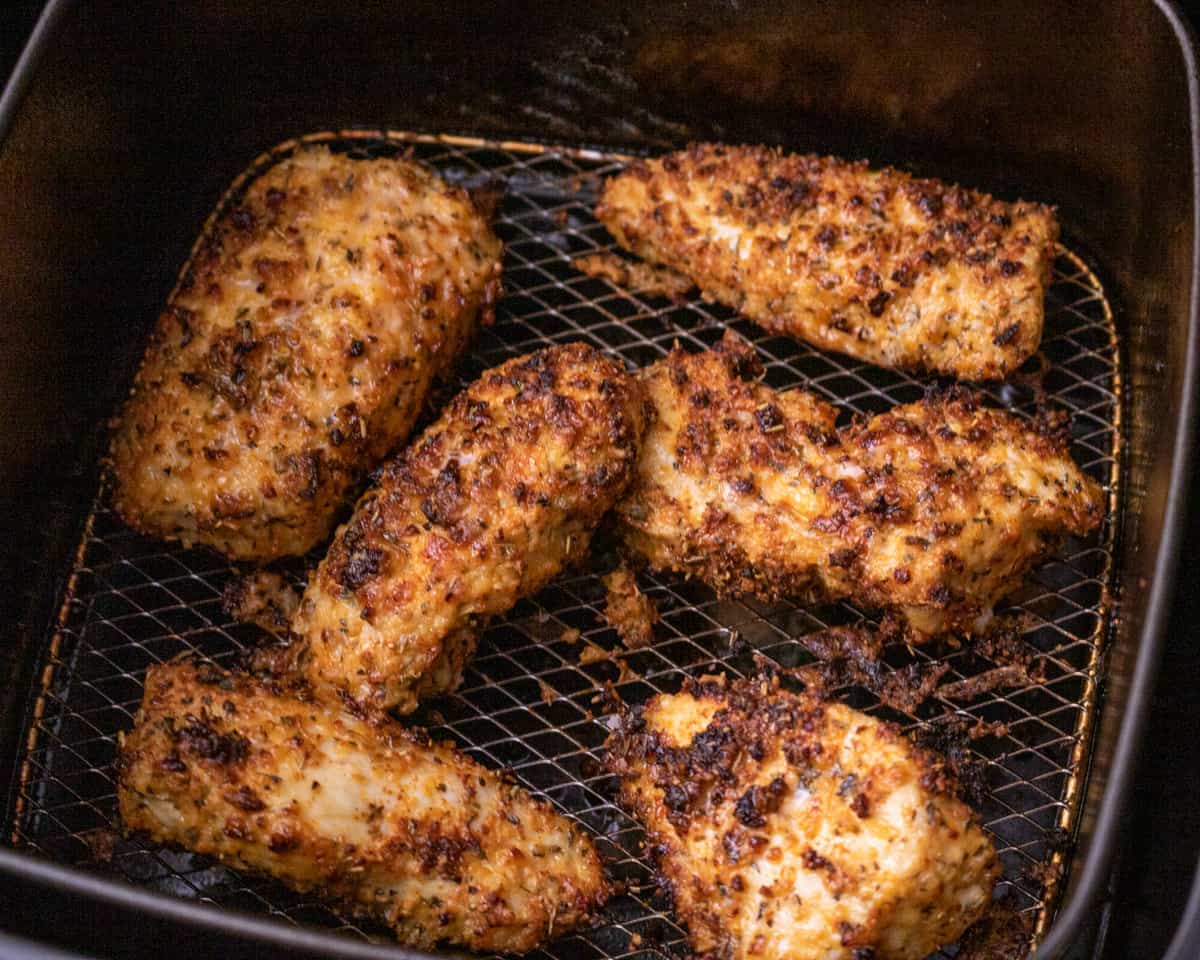 How do you arrange food in the air fryer? It is best to arrange food in the air fryer in a single layer unless otherwise specified. This allows the food to cook evenly and get better color. If you have more food to cook, it is best to cook in batches.

Do you need to preheat your air fryer? Most recipes recommend that you preheat your air fryer so that the tray or basket is heated up and helps cook the bottom of your food. Preheating also helps your food cook faster and more evenly since it starts at the right temperature. Most air fryers you only need to preheat for about three minutes. Since it's so quick, I do it as I'm finishing prepping my recipe.
If you're looking for more air fryer recipes, you can check out my air fryer category page. The category page is updated as I post new recipes or update old ones.